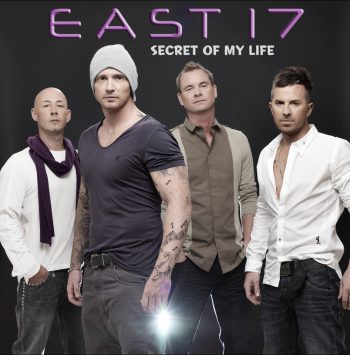 East 17 is an English pop boy band formed in 1991, known for their catchy songs and unique style. Over the years, they have released a number of albums and singles that have become popular among fans worldwide.
Their discography includes five studio albums, one live album, four compilation albums, and more than twenty singles. Among their most popular songs are "Stay Another Day," "It's Alright," "Deep," and "House of Love." The band's music often features a mix of pop, R&B, and hip hop influences, with catchy hooks and memorable lyrics.
With their passionate fan base and many chart-topping hits, East 17's discography is a testament to their lasting impact on the music scene. Whether you're a longtime fan or a newcomer to the band's music, the diverse range of styles and sounds in their discography is sure to keep you entertained.
Throughout the years of the band's existence 6 albums have been released: first 3 being the most popular.
1992 – Walthamstow
This album was a strong number 1 in the UK Albums Chart, it became Platinum in Great Britain and won a prestigious Mercury Prize. Top hits – "House of Love", "Deep" и "It's Alright".
1994 – Steam
This album became Platinum in the UK twice. The boy band were nominated for the Brit Awards in the category "The best single" with their song «Stay Another Day".  It remains their best song until now. A complex song «Let It Rain» was remixed multiple times and became very popular in Israel.
1995 – Up All Night
Unlike the previous albums, this one contains songs written by all the band members, not just Tony Mortimer. The album became Platinum in the UK and was a strong number 1 in the Russian Best Albums rating, "Thunder" being its most popular song.
1998 – Resurrection
The forth studio album was produced without Tony Mortimer, it also became the last one for Brian Harvey. The songs are softer and have R&B vibes, in comparison to the dance hits from the previous years.
2012 – Dark Light
The albums consists of 10 songs, most of which can be considered rock. Recorded with Blair Dreelan, who was the vocalist at the time, the album was initially called «Recharged». Blair Dreelan stayed in the band for less than a year and after his departure some of the songs we re-recorded and removed.
2017 – 24/7
This album symbolises the band's return to pop music. The musicians have recorded several dance tracks and also included some of the most popular hits.
Best songs and videos:
«House of Love»
«Deep»
«Gold»
«Slow It Down»
«It's Alright»
«Hold My Body Tight»
«Stay Another Day»
«Let It Rain»
«Thunder»
«Do U Still»
«I Can't Get You Off My Mind (Crazy)»