The story of East 17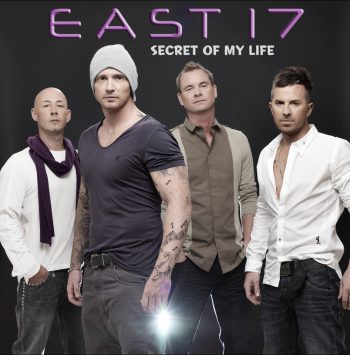 East 17 — is a British music band, performing pop-rock, dance-pop, hip hop and rap. In 1990 this band was one of the most popular boy bands in the UK — the musicians sold over 18 mln records all over the world and their songs remained at the top of all the music charts for over 6 years in a row.
The band was found in 1991, when a 20 year old Tony Mortimer, an ambitious singer and songwriter contacted London Records recording studio.
The young artist was asked to form a band, this was the only way the producers would work with his materials. East 17 was formed of Tony's friends, John Handy, Terry Coldwell and Brian Harvey.
The name of the band originates from the area where the boys lived and its postcode, E17 Walthamstow.
Read more
East 17 hits & videos
Discography East 17
Throughout the years of the band's existence 6 albums have been released: first 3 being the most popular.
This album was a strong number 1 in the UK Albums Chart, it became Platinum in Great Britain and won a prestigious Mercury Prize. Top hits – "House of Love", "Deep" и "It's Alright".
This album became Platinum in the UK twice. The boy band were nominated for the Brit Awards in the category "The best single" with their song «Stay Another Day".  It remains their best song until now. A complex song «Let It Rain» was remixed multiple times and became very popular in Israel.
Unlike the previous albums, this one contains songs written by all the band members, not just Tony Mortimer. The album became Platinum in the UK and was a strong number 1 in the Russian Best Albums rating, "Thunder" being its most popular song.
Read more
East 17 book a show
If you want to make your party truly unforgettable and surprise your guests with great dance music, you should consider booking a show of East 17. Their lively cheerful music and love songs will be a great final touch to any event. You can book East 17 for a public show, festival, corporate party, New Year's party, birthday celebration, wedding, presentation and any other type of event on the official website of East 17. Please contact us via the form on the website or by calling one of our agents directly to confirm the availability and the fee for the event. Please note that the band is popular in the UK, as well as everywhere else in Europe, advance event booking is recommended.
Make the request