East 17: One of the Most Iconic British Boy Bands!
East 17 — is a British music band, performing pop-rock, dance-pop, hip hop and rap. In 1990 this band was one of the most popular boy bands in the UK — the musicians sold over 18 mln records all over the world and their songs remained at the top of all the music charts for over 6 years in a row.
The band was found in 1991, when a 20 year old Tony Mortimer, an ambitious singer and songwriter contacted London Records recording studio.
The young artist was asked to form a band, this was the only way the producers would work with his materials. East 17 was formed of Tony's friends, John Handy, Terry Coldwell and Brian Harvey.
The name of the band originates from the area where the boys lived and its postcode, E17 Walthamstow.
Tony Mortimer was mainly in charge of the song writing, while Brian Harvey requalified from being the backing vocalist and dancer and came to the front as the lead singer and the frontman.
East 17 hits & videos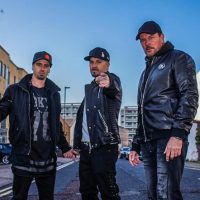 Golden hits
East 17
8 tracks
Everything You Need to Know About East 17 – From Their Early Days to Now!
1992-1997: Fame
It was not long till the talented band became really popular and gained a huge fan following. The music was described as "political, strong and stylish". In a few years those bad boys with tattoos took over the absolute hit chart leaders of the time – boy band «Take That» with by Robbie Williams.
The singles from their debut album "Walthamstow" (named after their home town) were coming out of every single speaker and radio station, and the song "It's Alright" quickly became number 1 hit in Britain, as well as in Europe and Australia.
The secret to such success was not only in their cool look, but also in their lyrics – they contained political content on the most current topics: war, peace, equality, love etc.
The next 2 albums "Steam"  and  "Up All Night", released in 1994 and 1995 were equally successful. During this time the band was touring a lot and even visited the Sports Complex "Olimpijski" in Russia.
1997-2010: New creative era
In 1997 Tony Mortimer decided to leave the band due to some tension between its members. Renamed into "E-17" the band continued performing, releasing their new album "Resurrection" — however without the signature touch of the band founder Tony Mortimer, the songs turned out to be completely different.
After years of discussions, Tony Mortimer came back to the band in 2010, taking over the reign of the scandalous Harvey. A new album called «Dark Light», was released and the band slowly transitioned into rock. Tony Mortimer did not last long and in 2013 he went solo again.
2013-present
Tony Mortimer departed for the third time in 2013. Robbie Craig later joined East 17 in early 2014. John Hendy and Terry Coldwell became the only original members in the group at that stage.
In 2017, East 17 partook in B*Witched's Australia & NZ Tour as a supporting act alongside Atomic Kitten, S Club 3, and Liberty X. During this time, the band released their sixth studio album, 24/7, exclusively in Australia, titling it 24/7: Australian Tour Edition.
In June 2018, John Hendy departed the group, citing personal reasons. Since then, Terry John joined the band as Hendy's replacement,performed with them at numerous shows, but eventually also left and was replaced by Joe Livermore.
On 27 August 2021, East 17 released 24/7 internationally. On 27 May 2022, East 17 released a new single, said to be from an upcoming album, called "I Just Wanna".
Transformation of East 17 Members Over the Years
Booking East 17 for festival or private event has never been easier!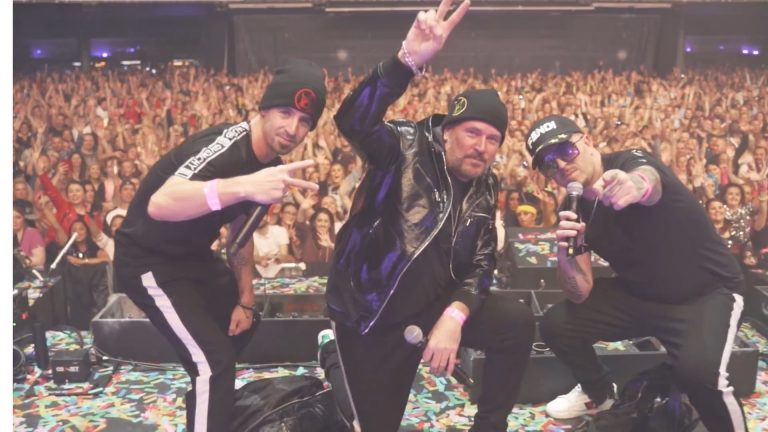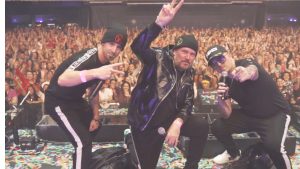 With hit songs like "Stay Another Day," "House of Love," and "It's Alright," East 17 has been a favorite of fans around the world since the early 1990s. Whether you're planning a club show, festival, public or corporate event, birthday party, wedding reception, or any other type of gathering, booking East 17 is sure to make it an unforgettable experience. Depending on the scale and nature of your event, there are various options available when it comes to booking the group. With their energetic performances and iconic hits, booking East 17 is sure to delight guests and create lasting memories. Thanks to reputable booking agency BnMusic that specialize in securing top-notch talent for all types of events.
If you want to make your party truly unforgettable and surprise your guests with great dance music, you should consider booking a show of East 17. Their lively cheerful music and love songs will be a great final touch to any event. You can book East 17 for a public show, festival, corporate party, New Year's party, birthday celebration, wedding, presentation and any other type of event on the official website of East 17.
Please contact us via the form below directly to confirm the availability and the fee for the event:
Contact East 17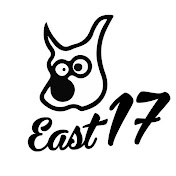 If you're interested in booking a show with East 17, reaching out to them via email might be the best way to get in touch. When crafting your email, it's important to provide as much relevant information as possible.
Introduce yourself and explain why you're interested in booking the band – are you a promoter, an event organizer, or just a big fan?
Be sure to include the date and location of the event, as well as any specific requests you may have for the show. For example, if you're hoping for a meet-and-greet or a particular setlist, make sure to mention that in your email.
Additionally, it's always a good idea to provide some information about the venue and its capacity, as well as any marketing plans you have in place to promote the show.